Generac Generator Install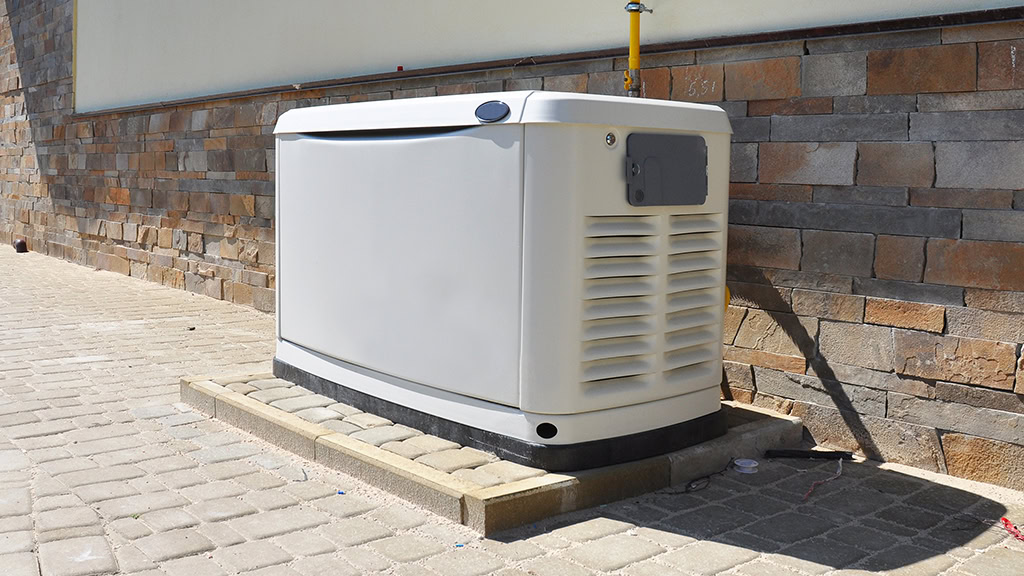 A permanently installed Generac home backup generator automatically protects your North Carolina home. It runs on natural gas or liquid propane (LP) fuel and sits outside just like a central air conditioning (AC) unit.
A home backup generator delivers power directly to your home's electrical system, backing up your entire home or just the most essential items.
Affordable Solutions HVAC & Electrical offers our customers in Durham the Generac home backup generator and other products designed to keep you and your loved ones comfortable and safe. Give us a call for a free consultation about installing or replacing your next furnace, ductless system, heat pump, or other equipment.
Installing Your Generac Generator
Installing a home backup generator is an exciting time. We will:
Prepare the installation site outside your home
Place the generator on a permanent pad in a suitable location
Run the natural gas or LP fuel line
Install the transfer switch
Wire all of the necessary electrical connections
We then test your backup generator to ensure it runs correctly and is ready for its first power outage.
Leaving town for the weekend? You can download Generac's FREE Mobile Link™ app, allowing you to monitor the status of your generator on a smartphone, tablet, or computer from anywhere in the world that has Wi-Fi capabilities.
Generac is the number one brand of home backup generators, offering power, convenience, security, and comfort. Call Affordable Solutions HVAC & Electrical today for a free estimate on your Generac Generator.
How Does a Generac Generator Operate?
Whenever there is a power outage or equipment failure, your Generac Generator will automatically provide power straight to your Durham home's electrical panel—even if you are not home.
A generator protects your food, electronics, and appliances—especially if you are gone for an extended period. It offers insurance and security. Plus, we offer financing options so that you can choose the best product for your home.
When a generator detects a disruption in the electrical current, an automatic transfer switch disconnects from your utility and sends electricity to your panel. Running on your home's natural gas line, the Generac Generator power your home for days. When your local utility company restores electricity to your home, your generator will return to standby mode. 
Whole-Home Generators vs. Portable Generators
Portable generators offer a perfect power source for camping, tailgating parties, picnics, and other outdoor gatherings. But a portable generator cannot power your Durham home for extended periods—and can quickly overheat.
A permanent Generac Generator is better suited for providing emergency backup power to your home. It ensures you will always have power and even adds value to your property. It offers a practical solution for when the storm season hits North Carolina.
Install Your Generac Generator Today
Don't risk an extended power outage. Affordable Solutions HVAC & Electrical has a team of licensed professionals ready to install or replace your Generac Generator or another piece of HVAC equipment in your Durham, NC, home. Call us today at 919-201-5884 or request service online.
Need Generac Generator Install Service?
Contact the experts at Affordable Solutions HVAC & Electrical.